The Personal Excellence Score™ was developed and designed by Claudia Tan to serve as a GPS, support, inspiration and motivation tool for ambitious people striving towards Personal Growth.
It identifies hidden blocks and unemployed human potentials, and helps find the shortcut to Personal Excellence. For most people personal development is a worthwhile life incentive that brings along personal, social and economic lead, e.g. respect, appreciation, wellbeing, prosperity, self confidence or life balance.
Next you can find out, where you are currently at in terms of personal development, what are the things, that you are already doing great and which specific pivotal course corrections can make your life easier, more enjoyable, enriching. So find out, what's in it for YOU.
Before you start: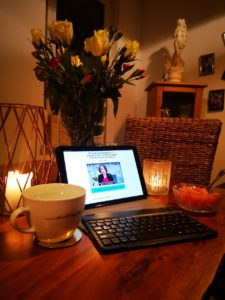 Make sure you remove all sources of distraction for the next 20-30 minutes, so you canfocus on the assessment.

The questions are designed to be answered SPONTANEOUSLY. So just follow your instinct.
Every question regards your PRESENT SITUATION only (not your past/future nor the should/shouldn't).
You can pick only ONE ANSWER to each question.

To find the appropriate answer think from the perspective "applies/doesn't apply to me".
PLEASE NOTE: at the end of the assessment you will be shown a simple verification question (captcha). You can recognise it by the fa
ct that it has no contextual connection to the topics previously asked! Answering the verification question correctly will help to ensure that the assessment was performed by a real person and NOT by an automated computer program. Please answer this verification question PRECISELY! The correct answer is usually a single word and NEVER free text, a whole sentence, irony or a humorous interpretation! The evaluation of your Personal Excellence Score™ can ONLY be done if the verification question was answered correctly! In case the captcha failed, please feel encouraged to do the assessment one more time, chances are extremely high that this time you will be successful!! 
Enjoy!
Please enter your name and the email adress you wish to receive the results of this quiz at.
Your email address:

Your name:

By starting the quiz you agree with our Privacy Policy.